Welcome
My name is Tony Williams. I live in Manchester New Hampshire and I have been an artist for most of my life. And like most artists have had to do other things to keep body and soul together. House painting and sheet rocking were a main stay for some time.
I was also privileged to teach painting to young people and found that to be most rewarding.
In my photo Gallery you will find some examples of my work and I hope you enjoy them. I have also added a mural section.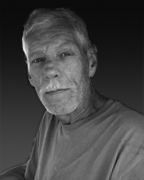 Anthony M. Williams